Lake Forest Optometry
We provide Professional, family eyecare, near Mission Viejo, we are located at 22741 Lambert St Ste 1601 in Lake Forest, CA, inside of the Canada Business Center. We work hard to meet all of your eye care needs with thorough eye exams, frames and lenses, contact lens fittings,
LASIK co-management
, treatment of eye infections and
diseases
, and more.
Advanced Technolgy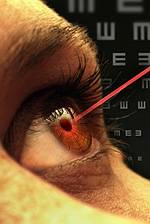 We like to stay on the leading edge of eyecare technology. We use digital retinal imaging to assess the health of your retina which is critical to visual health, and to have baseline of your eye health for future examinations.
At Lake Forest aoptometry near Mission Viejo, CA, we also use a
optical coherence tomographer
which uses light rather than sound to map layers of your eyes to look for signs of diseases at the earliest stages. This technology gives our eye doctors a view of your eyes, so they can provide the best health care possible.
Eyecare Services Include
Treating corneal abrasions
Treating glaucoma
Thinking about switching from wearing contacts or glasses? We are able to assess if laser corrective surgery will work for you and also co-manage your care with top surgeons in the area. Patients we detect with cataract growth, we manage with the top cataract surgeons in the Mission Viejo, Ca area, and help your eyes during post-op healing.
Call us to book an appointment Today!
22741 Lambert St,
Lake Forest, 92630, CA
Phone: 949-581-6880